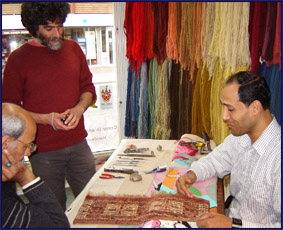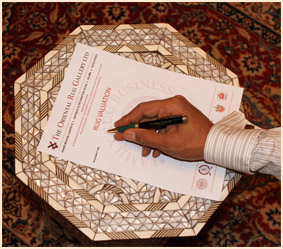 Over the years, we have had the opportunity to help many of our customers discover the real value of their rugs and Oriental carpets, as well as adding provenance to the value of the piece, by undertaking a Written Rug Valuation, for a wide variety of reasons.
For rugs or oriental carpets devastated by the effects of fire or flood damage, spoilage or theft a certified Written Rug Valuation is proof of investment for insurance purposes. While, deciphering and translating rug inscriptions and dates, valuing a treasured family heirloom in the market today, officially recording a rug investment piece, or discovering that stored away, rolled up rugs or rugs used every day are, in fact, priceless treasures a professional Written Rug Valuation from The Oriental Rug Gallery Ltd is documented and certifiable proof!
As fourth-generation rug specialists, with over 30 years of professional rug expertise, knowledge and skills in the rug and oriental carpet field, our Written Rug Valuation documentation provides an in-depth review and thorough assessment of a piece, which includes the following information: the region and/or country of origin, weave type, description, age or circa thereof, condition, materials and dye types, size, quality, knot density, type of knot, technical analysis of the spun threads, and value of the rug in the present market.
It's never too late to ensure peace of mind, knowing that your hand-woven rug investment is safe and secure, what-ever happens.
View our: Professional Written Rug Valuation Service details here.