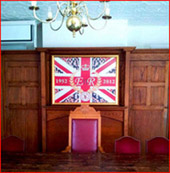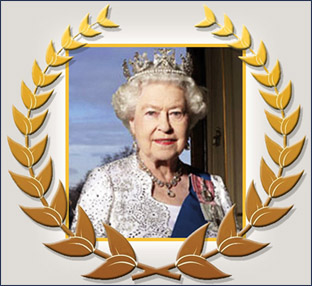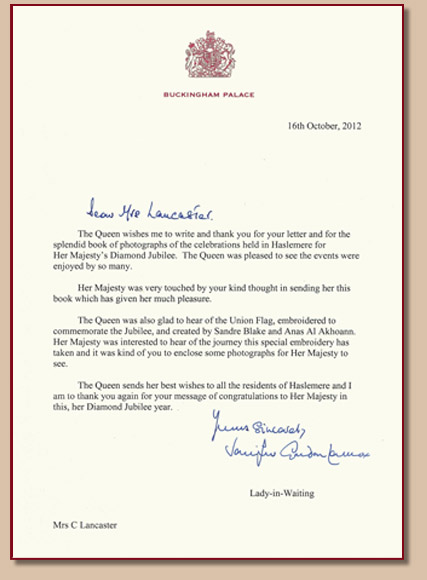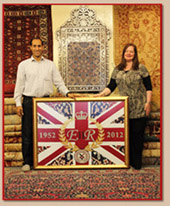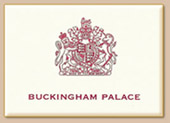 An excerpt of which reads as follows:
"The Queen was glad to hear of the Union Flag, embroidered to commemorate the Jubilee and created by Sandre Blake and Anas Al Akhoann. Her Majesty was interested to hear of the journey this special embroidery has taken."
The Royal letter came with a Jubilee commemoration thank-you photo card marking Haslemere's contribution to the Queen's Diamond Jubilee celebrations, where a souvenir book of photographs had been collated and sent by the Mayor to the Queen, as an enduring keepsake of the occasion.
"Anas and I are thrilled to have received Her Majesty's personal appreciation for the Diamond Jubilee Embroidery, where the Queen took the time to individually mention us by name in her correspondence, which is such a rare and proud honour! We shall treasure this special Royal Letter of Thanks and cherish the Queen's kind words of praise for our embroidery's creation, as an enduring keepsake of the occasion and as a lifetime's achievement," said Sandre.

"We are particularly proud and very honoured to receive the Queen's royal approval for the Diamond Jubilee Embroidery. We remember and give thanks to all those, whose endeavours helped us to create this unique embroidery, as a fitting tribute to commemorate Her Majesty's Diamond Jubilee Celebration," said Anas.
The Union Flag design set within the Diamond Jubilee Embroidery is truly a symbol of unification, where this crafted piece is a poignant reminder of how humanity can work together in a multitude of creative ways, to produce an inspiring and enduring legacy that positively reflects our Town's affections, our pride in being British Citizens, as well as celebrating Her Majesty the Queen's Sovereign rule and Royal heritage.
This 'unification' continues, where Her Majesty's jurisdiction is relayed through the undertakings of her representatives: the Lord Lieutenant and her Deputies, the High Sheriff, and with our Mayors, Councillors, and the Town Clerk.

The Diamond Jubilee Embroidery is now in the Trusteeship and Custodial care of Haslemere Town Council at Haslemere Town Hall in perpetuity, where it takes pride of place mounted on the wood panelling behind the Mayor's Chair in the Council Chambers.
You can read all about the Her Majesty The Queen's Diamond Jubilee Embroidery journey – from conception to completion, and its subsequent Honorary Unveiling and Presentation, on its dedicated web page at: Her Majesty the Queen's Diamond Jubilee Embroidery.