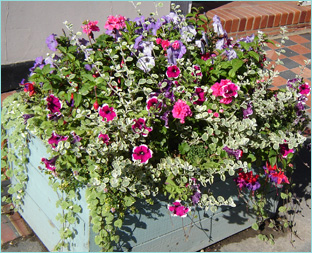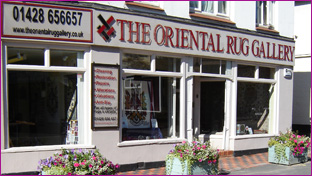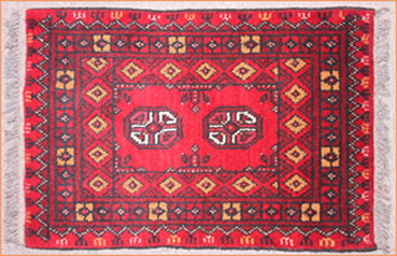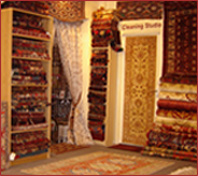 This beautiful hand-knotted piece is a tribal-crafted pile weave, where its creation is dependent on the tribe's migratory journeys, trade routes and weaving materials availability for barter. This Auktchi rug was crafted on a rug loom, with a wool weft on a wool foundation, using an array of natural dyed yarns in madder-root, saffron, and iron salt mixed with oak galls.
alismanic in nature, rug motifs are deeply rooted in the natural elements and spiritual beliefs that afforded protection, prosperity, fertility and good fortune and stylised according to the type of weave and the weaver's cultural aesthetic. Here the rug depicts two octagonal-shaped gul medallions as the central motifs, surrounded by decorative geometrically-designed floral borders, where the word 'Gul' means 'flower' or 'rose', hence Anas and Sandre choosing to donate this rug to help Weyhill In Bloom's endeavours.
The forthcoming Raffle is to be the finale event of the WiB's August Open Day being held at the Hasleway Community Centre in Wey Hill, Haslemere, in a bid to raise more funds to enable the WIB association to carry on planting flower displays in and around Wey Hill and Junction Place.
The monies gratefully received will be used to buy more bulbs, flowers and compost, to maintain and further improve the planters and hanging baskets, where WiB volunteers, including The Oriental Rug Gallery Ltd, donate their time in helping to plant up the WiB flower displays, to make the environment a better place for all the locality, where community feedback has been very positive, since WiB began in 2009.
If you would like to help raise funds, make a donation, or take part in this exciting floral transformation that is Weyhill in Bloom, please contact the Treasurer: former Haslemere Mayor ~ Councillor William King: williamking.htc@haslemere.com