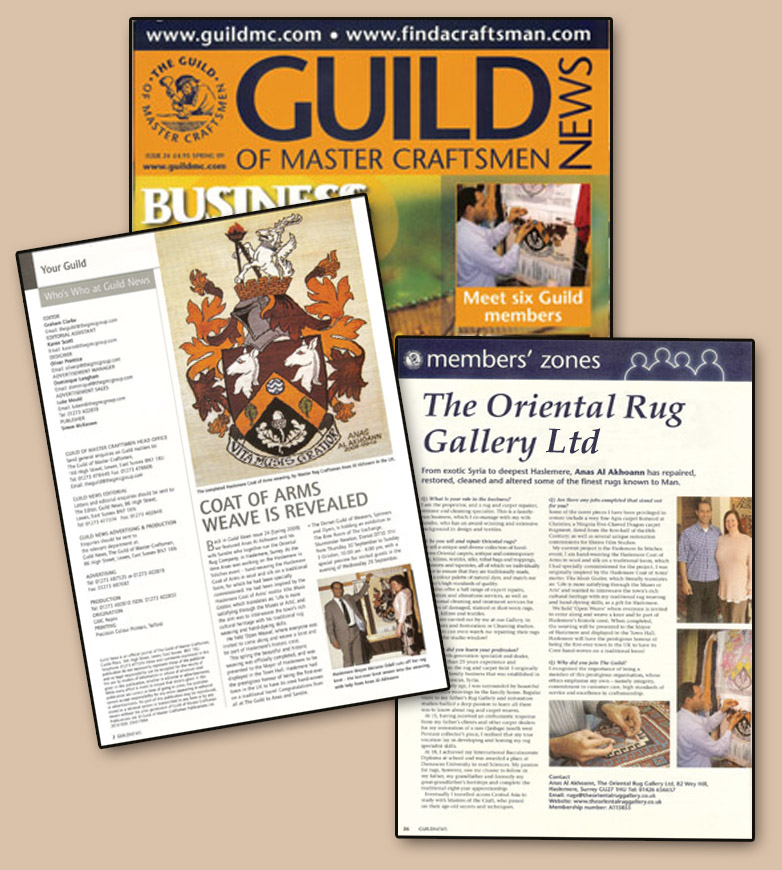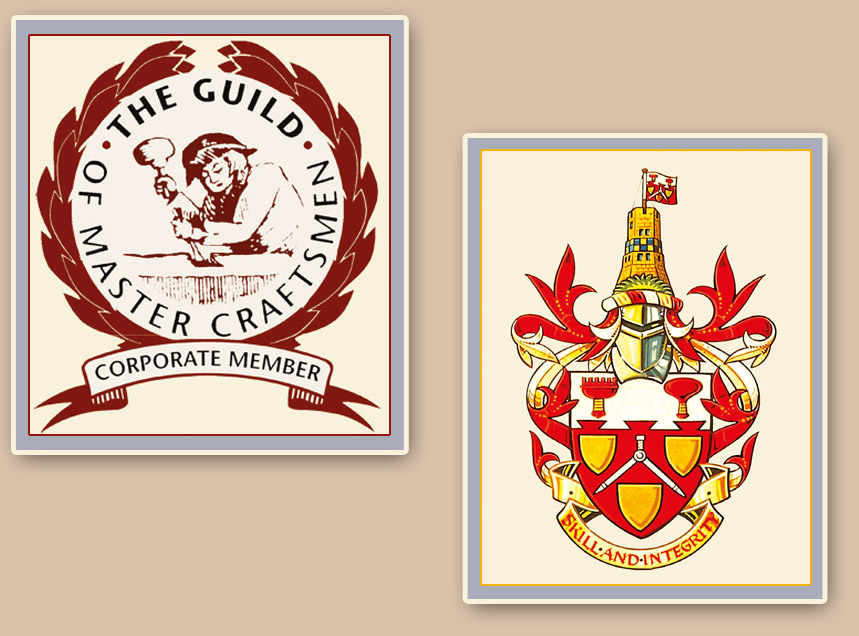 The Oriental Rug Gallery Ltd received this coveted accolade after rigorous on-site testing and numerous 'spot' visits to the Rug Gallery by the Guild's adjudicators.
During the Guild's visits and as part of the award process, the adjudicators reviewed and oversaw actual repairs, restoration and cleaning treatments being undertaken at the Rug Gallery on a varied selection of client pieces.
The Oriental Rug Gallery Ltd is the ONLY hand-woven rug and carpet company in the Surrey, Hampshire and West Sussex areas to be awarded this prestigious 'corporate membership' insignia. The Gallery is also a member of the Guild of Master Craftsmen for selling hand-woven rugs, carpets and tapestries.
Impressed with Anas and Sandre's accumulated Rug Specialist knowledge, Master Rug Craftsman skills, Rug Dealer expertise and Creative Artisan experience, the Guild featured the Gallery in their UK-wide 'Guild of Master Craftsmen News' magazine, with ongoing articles detailing the Gallery's specialist repairs and cleaning, and the hand-weaving and rug-knotting of the Haslemere Coat of Arms Weaving.