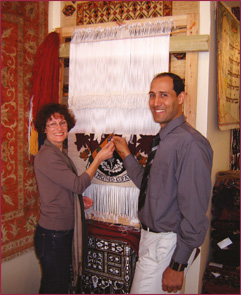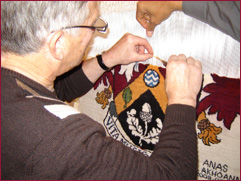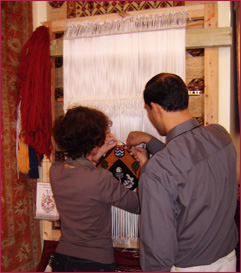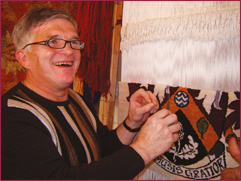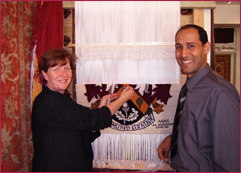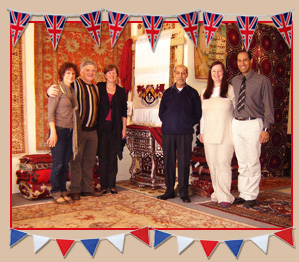 On 21st September 1985, the Mayors and Chairmen of Haslemere and Bernay signed two Charters, one of which now hangs in Haslemere Town Hall.
The Charter contains the following: "The Towns of Bernay and Haslemere have ratified their decision to twin, leading to cultural, tourist, sporting, economic and social exchanges. The people of our two twinned towns pledge their desire that, through this union, friendly relations are maintained, leading the way to a better understanding between our two communities, as between other nations, to achieve peace and mutual prosperity."
This Charter established the beginning of a partnership between the towns of: Haslemere in Surrey, Great Britain and Bernay in Normandy, France.
Members of the two Town Twinning associations in Haslemere and Bernay now meet every year, where each party hosts a visit to their respective town and country in alternate years. With each visit that takes place, new friendships are forged, languages are learnt, places of interest are visited and our two communities are brought together.
Bernay is situated approximately 95 miles west of Paris, within easy reach of the coast and places of historic interest, such as Bayeux and the D-Day beaches. A lively, bustling town, Bernay's notable narrow streets are lined with 16th and 17th century half-timbered buildings and an ancient abbey.
In May 2009, the visiting Bernay party to Haslemere also included the Deputy Mayor of the French Town: André Sourdon – an artisan baker with a passion for sport! During their Town Twinning visit to Haslemere, the Bernay party, including the Deputy Mayor, visited The Oriental Rug Gallery Ltd in Wey Hill, accompanied by Haslemere's Deputy Mayor, Councillor Melanie Odell.
After receiving a warm welcome from Anas and Sandre, and Anas' father, who was also visiting at that time, members of the visiting Bernay party: including Deputy Mayor André Sourdon and Cllr. Florence Le Gal, – also an English Teacher, had an opportunity to enjoy refreshments, while admiring the hundreds of beautiful weavings available and on display in the Rug Gallery.
Next, the Bernay party were given a guided tour to view the meticulous rug works being undertaken by hand for a range of customer pieces in the Rug Gallery's Restoration & Repairs Studio and Cleaning Studios.
Afterwards, the Bernay party learnt of the Haslemere Coat of Arms rug weaving and requested to participate in the 'Open Weave Event. Guided by Anas' instructions, they wove their rug knots into the piece, where each person individually received a Certificate of Weave – confirming their participation in the UK's first-ever hand-woven coat of arms rug weaving.
Now the memory of the Bernay party's 2009 visit to The Oriental Rug Gallery Ltd and to Haslemere will be forever remembered – woven into Haslemere's heritage.